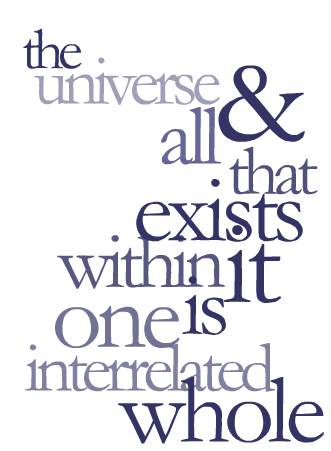 Ever feel like you are missing something in your life or things are not quite right?
Well, if you believe well known astrologer and clairvoyant Edgar John Winter of the Sunshine Coast, Queensland, Australia - and plenty of his clients do - then you could be in the wrong place at the wrong time.
Edgar John Winter is here to guide you as a clairvoyant astrologer with his insights and revelations. Here is his story .
"The stars have played a major role in my life. As a sun sign Piscean, I first put my trust in the stars 22 years ago, turning away from a white-collar life as a company secretary and insurance broker. I was born in Singapore in 1937, of English parents. In 1941 we hurriedly escaped a WWII invasion (Uranus on the fourth house) to settle in Melbourne.
With an Aquarius rising sign, my astrological journey began in America in 1982 in a 'world escape' tour (Jupiter in the 12th house) after my marriage ended on the Gold Coast (which I amusingly refer to as the burial ground of many marriages) So I took off around the world with not much more than a gut instinct (Moon in Cancer). As I was passing through New York, I came across many new age awareness groups and became interested in 'Biofeedback' Stress Therapy. Biofeedback instrumentation is used for the purpose of monitoring, recognizing and assisting in physiological regulation.With a degree in Biofeedback Stress Therapy, from Denver, Colorado under my arm, I returned to Australia with renewed enthusiasm.
I studied astrology and numerology in Sydney and witnessed many examples of 'energy" feedback in personal astrology charts. This was exciting territory and since 1984 I have been involved in over 20,000 readings, inspiring clients to make positive steps forward through life's many twists and turns. Through reading the client's astrology chart, I am now able to assist in revealing their universal plan for psychological self-regulation.
In my own chart I have found a strange connection of astrological similarities with the famous 'seer and prophet' Edgar Cayce and my own path suddenly opened (Mars in Sagittarius in the 10th house of business) to enable me to spread my wings. I quickly established 3 shops in the heart of the Aquarian city, Sydney, which I aptly named 'Get Inspired'. They housed a wonderful array of talent in the form of Astrology, Palmistry and Tarot readers, many who have gone on to start their own businesses of inspiring people.The opportunity also arose in Sydney to take part in a radio talkback show (Venus conjunct Uranus in Taurus 3rd house of Communications) with the president at the time of the Herbalist Association of Australia, Robyn Kirby. We worked uniquely together in the physical and spiritual airwaves of Sydney many Sunday evenings.
I now refer to myself as an astrologer and 'Re-location' expert, as I had the privilege of training with the founder of the 'Astro-Carto-Graphy', the late Jim Lewis in San Francisco. This revolutionary thinking means that you can change your Astrology chart to assist your destiny by changing your location. That is why some places feel more 'at home' than others. Using the influences of the Sun, Venus and Jupiter in a person's chart, you can locate a place that may be more conducive for both business and/or relationships. The Astrology chart at the original birthplace changes by travel through different 'time zones' for instance re-location from Brisbane, Australia to London England.
During this research I have found that the experiences I had on my world travels tallied up as amazingly accurate with the world map of my stars at the time of my birth in Singapore! This has helped me to locate a wonderful place where I now ultimately settle in retirement on the Sunshine Coast in Qld. (North Node on Mid-Heaven)."
From his home office in the country Edgar writes the Stars for several weekly magazines and newspapers, answers emails from his website and sends taped readings to clients all over the world.
Why not get a special reading, report or relocation report by Edgar today.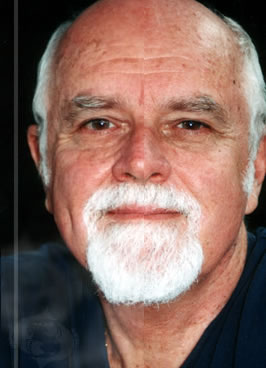 Edgars links
Do you need a good Resume? Diane Steed-Chentrens' positive and innovative approach to career development has been featured in Media such as Business Review Weekly, Radio Pacific New Zealand and Travel Training organizations in Sydney Australia. To be successful when applying for a new position, your resume should stand out like a shining beacon amongst all the hundreds of other applications.
http://successresumes.com.au/
Butterfly Blue Mobile Massage Service!
An amazing relaxing remedial 30 - 90 minute massage using high quality massage oils mixed with beautiful aromatherapy essential oils.

My focus is on Detoxification and De-Stressing the Body. Toxins and Stress KILL the body. We want Life and Life more abundantly.

My desire is to bring Peace, Hope and Life by a Holistic approach to wellness.

APPOINTMENT ONLY
Butterfly Blue
Mobile: 0414 556 475

Computer Repairs and Servicing!
Sunshine Coasts best kept secret:-
Top class Computer repairs and servicing for Windows Microsoft Computers.
Personally I have had outstanding results since 1999!
Years of personal skill and dedication to computers and repairs have made him famous!
Alistair Mclean
Mob: 0423 793 903
codex.it.computers@gmail.com