Welcome to Edgar Winter Online
Monthly Newsletter.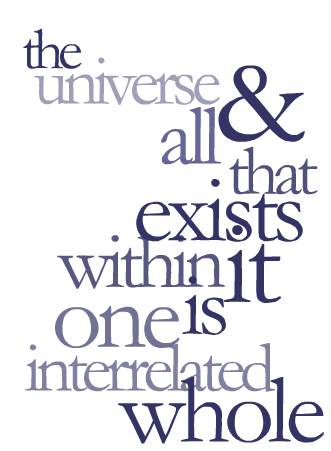 CLAIRVOYANT READINGS / MONTHLY NEWS -December 2018!
Career/Relationship/Health?
Relocation to different cities and countries?
Your special taped ASTROLOGY reading /DETAILED REPORTS . .
This can be done for you by "The Wizard of Woombye" !
EDGAR is a senior gentleman in his early 80`s with heaps of exerience and kindly advice.
He will analyse your chart and with his clairvoyant gift answer ALL those special questions!
This reading includes a confidential tape plus printed material, especially for you, covering all aspects of your situation and status in life. Perhaps, if you wanted to know, touching on your soul purpose!
Get a taped clairvoyant reading session.
PERSONAL INDIVIDUAL READING....$ AUD250.
Updated yearly readings, as ongoing client, are only $ A150.
RELATIONSHIP /PARTNERSHIP READINGS, $A250 .
RELOCATION ZONE READING TO A BETTER PLACE TO LIVE, WORK OR CAREER $AUD360.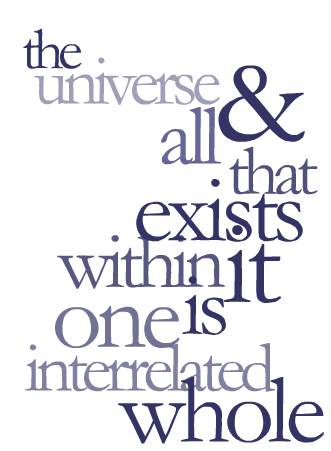 THE LATEST STAR PATTERN WITH URANUS!
Uranus in Taurus will RETROGRADE August 6th until FEBRUARY 2019! This will bring economic justice to all. This reviews everything to do with the money supply, trade barriers and the use of different types of energy including 'nuclear'! We have entered a time when the universe will support our material development through surprise gifts, connections, and orchestrations of wealth in all of its wonderful forms. Our individual developmental goals will be supported unexpectedly by the rich, generous, and serendipitous influence of Uranus in Taurus. So if you feel stretched, stressed, or exhausted in the material sense know with certainty that your goals and dreams are precious and that the time has finally come for you to be materially enabled and enriched. Generosity towards the needs of others will open you to the genius of Uranus.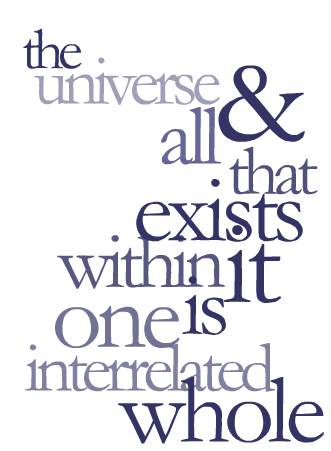 OBTAIN YOUR CLAIRVOYANT READING NOW!
The astrologer's job in reality is to ascertain the emotional/mental antidotes required that will rally enough forces to harmoniously recondition the desires of the thought cells of the native to bring about favourable results. From his home office in the country Edgar writes the Stars for several weekly magazines and newspapers, answers emails from his website and sends taped readings to clients all over the world.
Why not get a special reading, report or relocation report by Edgar today!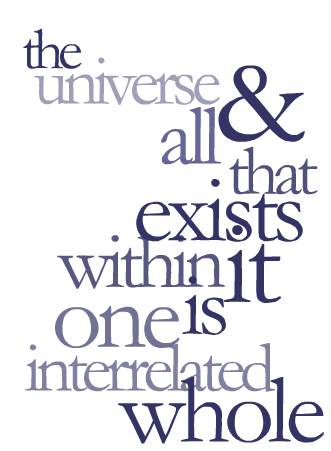 Mercury is going Retrograde! Be aware of missing documents, and travel Delays!
Mercury will be retrograde from Nov. 17 to Dec. 6; (buffer dates are Nov. 9 to Dec. 24). This means if you want to buy a cell phone, a computer, a car or truck - do it now because from Nov. 9 until Xmas, it's a poor time for these purchases. (This bears repeating.) Each Mercury retrograde is different because it occurs in a different sign, which means it happens in a different part of your chart. Of course, they are all maddening because of the delays and silly errors that occur. (Aaggh!) This week, Mercury move into Sagittarius, which means the pending Mercury retrograde will take place in Sagittarius. Arthur C Clarke (Dec. 17, 1917 - Mar. 19, 2008) said, "I don't believe in astrology; I'm a Sagittarius, and we're skeptical."
Mercury retrograde however, will play havoc with your efficiency at work. Expect lost papers, delays, mixed-up communications, cancelled appointments, late deliveries and goofy errors that are maddening. The upside is that health issues that were a puzzle might be resolved.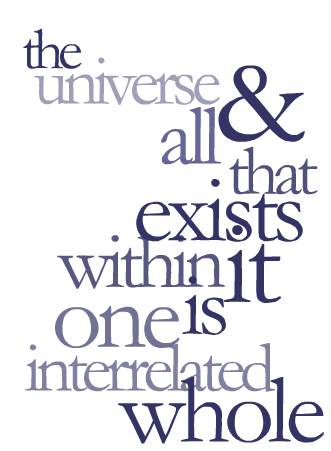 TAKE NOTE OF THIS DECEMBER NEW MOON PERIOD!
Take note of this New Moon Friday 7th December because in Sagittarius it seeks out the truth!
Each month the New Moon is a guide for taking stock and helping ourselves to discover what we want to change or improve in our lives. It's a gift because it's our chance to make resolutions like we do on January 1. One big difference is we can focus on a different part of our lives each month because each New Moon is in a different sign. Furthermore, January 1 is based on the Gregorian calendar, which is a man-made system devised in 1582. By contrast, the New Moon is real! It has been taking place since the Sun and the Earth were formed. The new Moon is like laying out new seeds in your garden for quick happy growth over the rest of the Month of December 2018! MAKE SPECIAL WISHES FOR TRAVEL, STUDYING, EXCELLING IN SPORT, STARTING A NEW DIET AND PLANT A CHRYSANTHEMUM!
. Much of your job success depends on your training and education and your general experience in life. Therefore, this is the week to take stock of your education. What further training might you get that will improve your job? For that matter, what further education or perhaps travel can you get to enhance your beliefs and attitudes about the world and the people in it? Maybe a new belief system that is not a formal religion awaits you?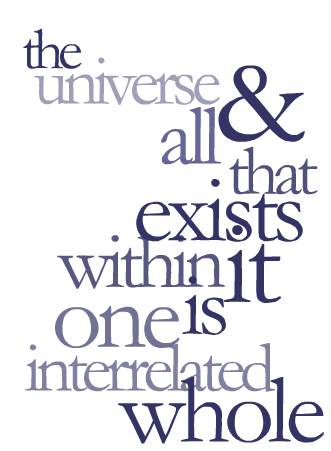 MAKE THIS MONTH WORK FOR YOU! ITS IN THE STARS!
MAKE THE STARS WORK FOR YOU!
Tips from the Wizard!
Have you had moments of confusion in the last six months, felt as though everything was a big challenge? Well that is because we have all been marching through a challenging time with the heavenly planets, namely Neptune finishing its backward position and now moving forward again in Pisces. Mercury caused great confusion as it also went in reverse at 13 degrees Sagittarius challenging Neptune and adding chaos to world Governments. Jupiter has just finished early Nov under the sign of Scorpio! Now it has entered the sign of Sagittarius for 12 months! We have just seen the result of this energy in showing the big 4 banks going thru the legal (Jupiter) Royal Commission investigation of their questionable banking practices. Other planets such as Saturn and Pluto are changing the economies of many countries. Saturn says it's time for a major change and Pluto says "I did the major revolutions 245 years ago with Britain, France and the USA and guess what, I am back again"! This time with "Brexit" and the "EU" and the rise of 'China'!
The planet Neptune is nearly at 14 degrees of Pisces and moved direct last Sunday with both Mars and Neptune moving through the sign of Pisces. This will greatly highlight the publicity of drugs and their harm to the public. The positive side will see the use of Medical Cannabis already showing great promises. Also it highlights the contamination of the oceans with plastic pollution! Neptune rules plastic and the oceans of the world. Good positive energy getting stronger now is https://www.take3.org/about/ here is a worldwide request for everyone to take 3 pieces of rubbish from the oceans! This is a perfect opportunity for the oceans to be cleansed from plastic pollutants and the perfect opportunity for us to embrace the "Take 3 for the Sea" initiative. Take 3 pieces of rubbish when you leave the beach, waterways or anywhere.
Oil prices with Mars now in Pisces are bound to fall in this negative energy field – time to fill up at the petrol browser!
At the same time the female element is very strong now and the Mars/Jupiter aspect makes for idealistic campaigning, so this will assist the UK Prime minister, Teresa May, to push through her "Brexit" Plans. In general, there will be a rise of women moving into the political arena and we are starting to see more and more discussion on this very subject. The negative side will see women taking their new found power and changing sides causing even greater confusion.
However, the same aspect of Mars/Neptune/Pisces brings about unknown viruses carried by water or fluids, so time to consider the positive side of Vitamins to build up your immunity. My own personal favourite - Colloidal Silver and its health benefits. Google it, you will be amazed at its benefits.
Finally this is the time to be very aware of the transfer of germs, bacteria and all sorts of nasty diseases from the simple act of pressing our fingers on plastic screens such as withdrawing cash at an ATM, a Car Park Terminal, EFPOS terminals in shops or restaurants, soft drink dispensers and a dozen more similar examples. A recent study of bacteria found on bank ATM terminals likened the process to Russian roulette! You may be lucky and not pick up a germ from the plastic screen that Neptune rules!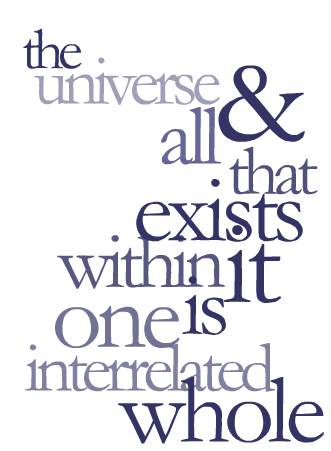 WHAT WILL MARS DO TO YOU IN DECEMBER?
The question is what have you been attempting to deal with since last May?
Action planet Mars moved into Pisces on November 16th ! Since March 17, Mars has been in a sign ruled by serious Saturn, (either Capricorn or Aquarius) which has likely lent a heavier tone to all your actions since then. You may have felt pressure to Make the Right Choice or found you had to Do the Necessary and Difficult Thing, all of which likely required great effort, and a fair amount of taking responsibility. Don't get me wrong, these are good experiences to have - but not easy.

Mars usually spends six weeks in a sign, as it will now in Pisces, moving into Aries on January 1st , just in time for the New Year. Mars returning to the waters of Pisces, a sign traditionally ruled by Jupiter, certainly promises to lighten the somewhat sombre tone. Mars in Pisces may bring movement on a situation that has been stuck and will invite you to switch focus, onto a new passion, project or interest.

It's time to step away from whatever you have been working on or attempting to deal with since May 15, when Mars entered Aquarius for the first time. Even if you can't completely let that thing – project, problem, person – go, Mars in mutable Pisces is a time to explore new interests, especially of the spiritual, creative, healing and wisdom varieties.

The iconic lines from Banjo Patterson's poem come to mind:
'There was movement at the station….'
Yes in Australia we see the changing of Governments, the shifting positions in the Banking Industry and the rise of the women's movement for equality and safety.
Mars is finally on the move after an extended period of emphasis in the one sign and on a limited range of topics.
In turn, your life is likely to also shift, as you look out and beyond the limitations of the past six months.

What problem or topic has taken up your time since May? What new undertaking – creative, spiritual, healing – do you plan to explore until the end of December?
STARS FOR THIS DECEMBER


LIBRA

TAURUS


SCORPIO

GEMINI


SAGITTARIUS

CANCER


CAPRICORN

LEO


AQUARIUS

VIRGO


PISCES





Top

STARS FOR THIS DECEMBER


DECEMBER STAR PATTERNS!




To all star signs we wish you a Merry Xmas and a very happy new year! Xmas will be bathed in the Moon sign of Leo! This means you are likely to be confident and performing well. It is great for entertaining and going to shows! If you attend social events romance is available.

ARIES [March 21 - 20 April]

Yes, all things being considered, December is a fairly tranquil month for you astrologically. Between early December and early January, Venus moves through the sign of Scorpio and it gives you a second chance to do that which you did not achieve when Venus was in this sign last September. You will feel a lot better as Mercury turns direct, moving forward again, in the sign of Scorpio on December 6th. Hopefully this means that things between you and your romantic partner will improve in the communication department. Of course, this is just in time to avoid heavy duty arguments over how much money you should spend at Christmas and whether you agree on who receives which present! If at all possible you should see if you could have a romantic weekend away any time after the 12th when Mercury enters Sagittarius. The New Moon comes up in Sagittarius on December 7th and should bring new opportunities.

Top

TAURUS


21 April - 21 May




TAURUS ( 21 APRIL- 21 MAY )

As you enter the last month of this year, 2018, take a few minutes to think what you would do, or what you would like to achieve and experience in 2019! Perhaps you should make a "bucket list' and pin it where you will often see it. Early December, Venus enters Scorpio again, where it was last September. Why we mention this is for you to think of it as a second chance to do what you did not do in September. Look carefully at your business dealings, or relationships with others, as when Mercury turns direct in Scorpio you can fine tune to repair or adjust any previous any previous difficulties. From mid month Mercury turns direct in Scorpio and when it joins up with Jupiter, in Sagittarius, they travel together until January 4th 2019. This should spell a lot of fun for you and expand your intellectual interests and communication skills. The New Moon should bring a new financial opportunity for you. It is beneficial for applying for any specific mortgages or loans now.

Top

GEMINI


22 May - 22 June




GEMINI 22 MAY -22 JUNE

With the New Moon coming up on December 7th you should slow down enough to take stock of how this year went for you. Did you experience and achieve what you wanted? Are you happier? More productive? Is your bank account flourishing? So make a list of your wishes so that you see them in writing and review them from the December7th to the 9th. As Mercury will turn direct again on the 7th you will gradually find it better for shopping and being busy with your holiday plans. Mercury enters Sagittarius on the 12th, and there is a Full Moon in Cancer on the 22nd, so you should be able to decide what are the best presents for your family and friends at Christmas. You may be lucky from the New Moon in Sagittarius on the 7th to find the perfect person to team up with for a creative endeavour or a trip, or even an adventure of some sort. The Full Moon at month's end brings better financial news and because it is very powerful be prepared for a nice financial surprise.

Top

CANCER


23 June - 22 July




CANCER 23 JUNE - 22 JULY

Looking back on 2018 did you achieve and experience that which you had hoped? Are you happier? Perhaps more prosperous? So between early December and mid December when Mercury moves into Sagittarius you have a chance to straighten out whatever went haywire in your love life. As your intuition at this time is practically infallible listen to your gut feelings. We suggest you tie up any loose ends and launch your new projects with enthusiastic partners. The energy you are receiving feels probably inexhaustible. It is wise to look back to May and June to see what energy you were experiencing and you are now about to see yourself becoming a magnet for similar event! There is a Full Moon in your sign on the 22nd and because you a Cardinal sign, and that means Leadership potential, this Full Moon is a beautiful way to end 2018 and move into the New Year. You should find no difficulties regarding the right presents to gift at Christmas. Someone needs a "Teddy" to hug.

Top

LEO


23 July- 22 August




LEO (July 23 – 22 August )

On December 2nd the planet Venus enters the sign of Scorpio, and it will be there until January 17th 2019. We suggest that you think back to September, when Venus went through this sign last time. What types of emotions did you experience? Was there a lot of drama at home? Perhaps there was a lot of drama in your relationships? OK – so during December you have the opportunity to set right whatever went wrong. Mercury turns direct into the sign of Scorpio from the 6th and it moves into Sagittarius six days later and will be there, supporting your efforts until January 4th 2019. All this means you grasp the larger picture now and are able to make course corrections so that you and your partner are more together in synch. With the beautiful New Moon in Sagittarius, joining Jupiter around the 7th all sorts of opportunities open up for you with romance and creativity. It is quite possible for a pregnancy to take place from this month. Expect good news in the New Year.

Top

VIRGO


23 August - 23 September




VIRGO (23 August – 22 September)

As you enter the last month of 2018 take some time to think about what you would like to achieve in the New Year. Perhaps you would like to make a list and post it where you will see it often! Back your visualisations with emotions. It's like thinking of desires, rather than resolutions. With Venus entering Scorpio and Mercury turning direct in the first week of December, for a period of about a week these two planets travel together. Your emotions run deep during these transits that really affect the most intimate of relationships and an extra plus is that you might find that your intuition is enhanced. Mercury will delight, moving forward from December 12th to early January, in the sign of Sagittarius. This is the stuff that parties are made for!! The New Moon in Sagittarius in the first week offers new opportunities for travel and for something to do with your family life. As expansive Jupiter is also in this sign opportunities are beneficial and should be satisfying now.

Top

LIBRA


24 September - 23 October




LIBRA [23 September - 22 October]

How did 2018 turn out for you? Did you achieve what you had hoped? How can you use what you learned this year to achieve what you want next year? What, if anything, would you change? List your desires and dreams. See if you can keep that list where you can see it often. For a whole month between early December and January 2019 Venus transits the emotionally intense Scorpio sign. It is going to revise your financial area as it did between September and October. Once again, new financial opportunities will present themselves and you will know intuitively which ones are viable. From approximately a week Mercury and Venus travel together and these two have a lot to say to each other about money, romance and creativity. The New Moon around the 7th features Sagittarius which adds to your enjoyment. This is because Mercury and Jupiter are also in this sign and there is a festive mood about everything you do and feel. December 22nd, a Full Moon in Cancer sees success.

Top

SCORPIO


24 October - 22 November




SCORPIO [23 October - 22 November]

December is a fairly quiet month for you, but because Venus enters Scorpio and stays there until early January next year. So this presents another fabulous period for you. Both your love live and your creativity are heightened. Mercury also turns direct in your sign on December 1st . This means you can look back to last September and October to review your financial accounts. With Mercury entering Sagittarius on December 12th you will be caught up in the holiday spirit and the exciting energy of Sagittarius makes this transit fun and joyful. Let's see if you can take up new financial opportunities which may surface, perhaps through publishing, international travel or a workshop that will help you teach. The Full Moon at the end of the month in your fellow water sign of Cancer highlights your spirituality. So the last week of this month finds you working on the holidays for the New Year. You need to reflect on this past year and how it fulfilled your own expectations.

Top

SAGITTARIUS


23 November - 21 December




SAGITTARIUS (23 November – 21 December)

On the last month of this year take a few minutes to think about what you would like to experience and achieve next year. By making a list of half a dozen items just don't worry about how these things will come about; simply trust that they will! December should be a calmer month than the previous last two. With Venus re entering Scorpio where it will be until January 7th 2019, this second time around enables you to complete that which you did not finish in September. That is when Venus went backwards. You may want to retread that September round-up for hints about what you may experience during this second run. With Mercury travelling together with Venus, Mercury will just happen to move into your sign for the second time this year, and remains there until early January. Around the7th of this month there is a New Moon, which happens to be in your sign! This one comes around just once a year and you should try and see what opportunities you would like to experience.

Top

CAPRICORN


22 December - 20 January




CAPRICORN [23 December - 19 January].

On December 2nd, Venus enters Scorpio once again, and just in time for the holidays. All this means your social life takes off nicely. The possibility is that friends are coming out of the proverbial woodwork now! Romance is in the air, and if you are in a relationship, then things undoubtedly go very well for you. What you should do early December, is to evaluate your progress for 2018 in all facets of your life. Then check to see what you might to like experience and achieve in 2019. Make a list as this will encourage you to create realistic goals for next year. Mid month Mercury enters Sagittarius again and during this transit you have the opportunity to tie up any loose ends that you began in October. There is a New Moon in Sagittarius on the7th, so this is an ideal time to write your holiday wishes and make sure you are with people that tend to be in fun-loving moods. The Full Moon is in Cancer on the 22nd and brings news about either a business or personal relationship.

Top

AQUARIUS


21 January - 19 February




AQUARIUS [20 January - 19 February]

You are well used to strange events in your life and the planet Uranus will continue to give you that. Uranus moved into Taurus until November, when it slipped back into Aries, during a retrograde period. You can note that in 2019 that planet enters Taurus again and will be there until July 2025. Some of the possibilities of this transit might include a move, or a birth or someone moving in or out of your home. There is a strong possibility you may build a home, buy a property and keep doing well in a home based business. Pivotal life events are often part of an Uranus transit. Take a few minutes this month to consider what you would like to experience and to achieve in the year ahead. Mercury in retrograde keeps you focused on your career, and personal relationships. Venus will make it easy to network. If you are self employed make sure you complete projects before the holidays. December 22nd brings news through the Full Moon about your daily work routine.

Top

PISCES


20 February - 20 March




PISCES [20 February - 20 March]

The question you should ask yourself is did you achieve all your goals for 2018! It would be beneficial to spend some time musing about what you would like to experience and achieve in 2019. Write down a list as "desires" rather than "goals" and post it where you will see it frequently. With Jupiter moving into Sagittarius that should hold great promise for your love life, finances and creativity. It does mean that your conscious focus and communication abilities expand significantly. You can now plan and day dream about travelling and consider having fun on an ideal holiday. There is a New Moon in Sagittarius, at the 7th December, and that one should bring new professional opportunities such as a promotion, a raise, travel or new contacts. If you happen to be a writer with a manuscript, you should submit it between now and the next Full Moon and early January 2019. The Full Moon is in a fellow water sign, namely Cancer, and it is good news about family.

Top