Welcome to Edgar Winter Online
Monthly Newsletter.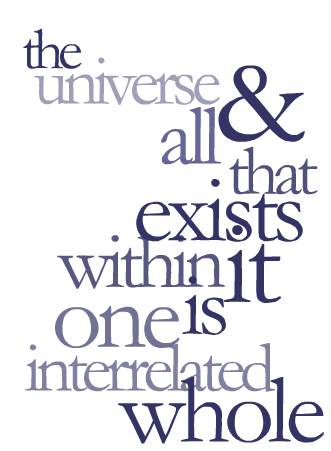 Get Inspired with your own personal reading!


Your Career

Relationships

Positive World Locations
Your special taped astrological reading and forecast . . .
This can be done for you by Edgar Winter to answer those special questions. Edgar prides himself on being ALWAYS AVAILABLE to his clients. This reading includes a confidential tape plus printed material, especially for you, covering all aspects of your situation and status in life. The taped reading is like having a personal visit.
Check out your personal safety areas and get a taped clairvoyant reading session from Edgar including past, present and future situations. Questions all answered as well. Including postage its good insurance at $250.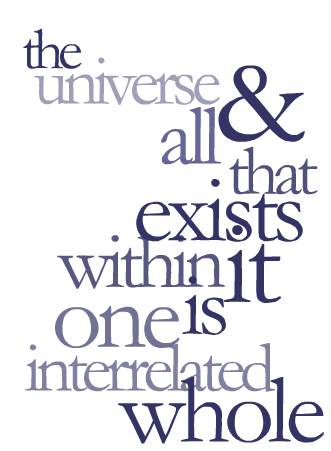 Nothing is getting back to normal under the Planet Uranus!
The Universe has set up the grand clash of the Titans Saurn and Uranus!
February was the first clash of these Titans. Then cometh June and finally December 2021. It's not till March 2023 that we are clear of this crossing over the bridge of dictatorial insanity. We are in the same period of Uranus back in its cycle of 84 years ago and the energies around us now are like 1930 to 1940 and the outbreak of WW2!
I hear also from my clients that friendships are changing! Some who are friends for years or even close family members suddenly and unexpectedly take strong sides against each other over the personality of Trump, the need to be Vaccinated or not, or the Dictatorial Premiers of various states! The thing about the 1930`s and the similar energies now was the build up of "fear" so Hitler was able to mass hypnotize most of the population by the blame game and fear-speeches. The Stars indicate that February, was the first clash of the planets Saturn and Uranus!
We have the first glimmers of society awakening to the false news flags in the media. This is Uranus and it will continue bringing awareness to us all of the false flags of the media properganga! This awakening last month, caused an apology from the face book executive for cutting off critical news sharing.
Already we see the stars in action with the incredible clash of Saturn and Uranus. This is highlighted now by the "Face book Saga" the "Lockdowns" causing empty stadiums and cancelled weddings, the Vaccinations, the rift with China, the change in the USA President, the Military takeover in Burma, The Ice age sweeping across Europe /USA causing huge power black outs in Texas, USA. Wind Turbines froze and snow covered the Solar Panels. Million without heating and power in this day and age! All these are mainly Saturn...AKA Chronos ...the Lord of 'Time'! Please recall what I said about several weeks ago about the cold winter`s that are coming our way now...so be ready.
Saturn rules 'Coal' and Uranus rules 'Nuclear' power. I wrote a year ago on the fact that the stars are indicating Nuclear Power Pods are coming to Australia. The fear of pollution to the earth and the fear of Nuclear Explosions are beginning to be overthrown by the awakening of the quality of our mining resources.
Uranus which rules scientific advancement sees last month, the landing of the space vehicle 'Perseverance' on the surface of Mars! A scientific achievement of great magnitude.
When traditional Saturn and rebellious Uranus clash, we experience the disruption of lightning striking the walls of our security. Rebels storm the gates of authorities. Organized protests demand reforms and systemic change.
Have we seen any protests lately? Well there are more coming. The fight for freedom and personal choice verses Saturn of dictatorship control.
Saturn and Uranus possess contrasting qualities, including how the consolidating contraction of Saturn that builds enduring structures can come into conflict with the accelerated vision of Uranus that resists restrictions and insists on making innovative changes to the status quo. The tension between Saturn and Uranus in 2021 will be the defining astrological theme of the year.
While there will be difficult upheaval and polarized conflicts to contend with in collective events during 2021, within our personal lives, we will have the opportunity to make groundbreaking changes and steer our life in exciting, creative directions. As we will need to let go of old forms of security, we will also be able to take the risk to follow a more authentic path with our livelihood. As old systems fragment, there will be support for forming new alliances with those who share our ideals for the kind of world we wish to create together. It will be imperative for each of us to be responsible for embodying the kind of change we want to see take root in the world around us.
Things will not be returning to the way they were before, and so we will need to navigate a luminal passage that will take us from the known into the unknown.
Just stay patient and focus on your personal mind, body and soul!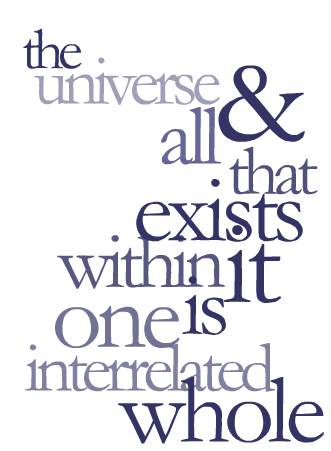 THE PLANET MERCURY NOW IS RETROGRADE !
Mercury Retrograde makes all of us feel like we're being punished even though we are not. The gist of it is that when Mercury, the planet nearest to the Sun is retrograde, it appears to move "backwards" east to west. When we view it from planet Earth, it actually looks like an optical illusion.
Because of the whole reversal in orbit, things from your past comes up. There are always some delays, like postages, bank transfers and people fail to show up!
Signing contracts and agreements are a no-no. Not a great time to start or launch new projects. All beginnings need a good push from the universe, right? Well, it would be best to wait until retrograde passes, after the 22nd June at least and probably better by 4th July....yes make that your "Independence Day"! Don't buy any electronics or big ticket purchases. Know that due to Mercury Retrograde you'll be spending more than necessary with little to no fix. And not a wise time to do any technical / software upgrades to any devices. It seems that under a Mercury Retrograde period we need to have time to repair ourselves and our equipment! While we are in Planetary limbo try to fix things around your home this time as Mars is going through the sign of Cancer which is home and family. It is a very good time to go over your family albums! Get all those photos sorted and filed away.
Uranus being in Taurus says get into your garden and tend those plants and water them carefully to bring out the best result! Taurus says do some cooking and bake a family pie! No phones at the dinner table either. Tell everyone your wishes and plans as Mercury now has other planetary pals to inspire you to think of alternatives! Write things down that you want to remember. Try not to renew a passport or apply for a Visa until after June 22nd and if you have to post get a tracking number!
Avoid starting any new projects that will take more than a week to complete! Avoid submitting important documents. What will be interesting will be to see the history of the last 6 Months of the vaccination program regarding the Virus pandemic. Many scandals and deceptions are revealed at this time. It is likely that heads will roll so-to-speak and resignations take place. With Jupiter now in Pisces for about 2 months legal cases will be reviewed under intense scrutiny! What will the real truth reveal?! The Eclipse of May and the Mercury retrograde has the full moon square Jupiter which can cause a test of faith due to greed, excess and immorality. Mercury together with Venus adds confusion, deception and vulnerability. I guess many people in the State of Victoria are feeling this with the current lockdown.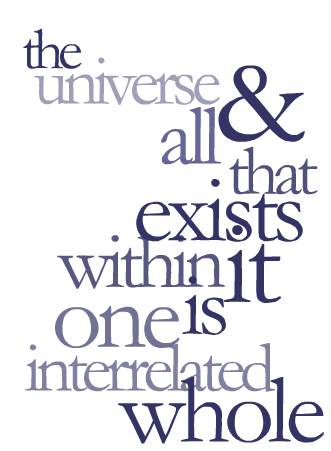 CHECK OUT THE ASTROLOGICAL TIMETABLE FOR JUNE 2021!
Brace yourselves, because in the June 2021 horoscope SO much is happening. After all, it's Gemini season and Mercury—Gemini's ruling planet—will also be retrograde, sending confusion throughout the cosmos. You may start the month craving something familiar when Venus will enter compassionate Cancer on June 2, encouraging you to focus on the comfort your heart craves , such as homemade apple pie and super cream! Spruce up your home environment, opt to cover yourself warmly in the Winter period of the Southern Hemisphere and don't forget to relax with a romantic comedy on TV!
However, things will get really intense, real fast. Because on June 5, Mars will oppose Pluto, helping you tap into your deepest power and motivation while increasing the level of volatility in your relationships. Remember: Winning the argument isn't always worth it! Some surgery will be required for some and perhaps another colonoscopy? LOL! On June 10, a solar eclipse in Gemini will rush through the cosmos, setting the stage for the next chapter of your life. Expect abrupt and sudden changes to throw your universe into a tailspin, but have faith in what comes next. The universe always has a plan!
A major transition will take place when Mars enters creative and flashy Leo on June 11th , encouraging you to allow yourself to be seen on the world stage or at 1st Class Hotels for a High Tea with your special friends or even special partner!
However, on June 14, Saturn will square off with Uranus, causing hidden tensions to become all the more apparent. You may feel somewhat stuck or stagnant, prompting you to do something drastic to speed things up. As Mercury is still in its Retrograde motion we must see you with some degree of patience as nothing applied to new projects under this planetary position will work. It just won`t get off the ground. You are in a research and review period and perhaps just doing those home repairs and fixing those lights that are busted.
Cancer season begins on June 20, as the sign of the Sun moves across from Gemini to Cancer, causing emotions to soar and intensifying your desire for authentic and deep connections with your loved ones. Let your gut feelings instead of mind games, lead the way! And on June 21, you'll feel even more in touch with your spirituality as Venus forms a trine with Neptune, causing your empathy levels to rise, as well as your desires for romance. Mark June 22 on your calendar, because that's when Mercury retrograde will come to an end, making it easier to think clearly and accomplish your tasks more effectively. It will still take a few extra days , say about 6-7 to pick up again to normal speed but you can count on the emails to arrive faster and the postage delays seem to be over.
By June 23, you may be struggling against some of the negative patterns in your relationships as Venus opposes Pluto. This may cause repressed resentments to make themselves known, prompting power struggles. Remember to maintain your self-respect and that means really do apologize if you are wrong or have disgraced yourself!
On June 24, the full moon in Capricorn will ignite the sky, helping you identify the goals you're most passionate about. Pull yourself up by your bootstraps and acknowledge that you can accomplish anything in the world, so long as you're willing to work hard for it!
Remember 2 good words under a Capricorn period...they are 'Informed Consent"! Usually under a Capricorn Moon the authorities want to make you conform to something.
We do still have legally protected rights to decline heavy pressure put upon you and your family under some medical requirement.. Once you know your rights, and the legal procedures health care providers must follow by law to gain your INFORMED CONSENT, no amount of threats or coercion can change the fact, that without providing the answers to the question asked, 'could you please give me a full list of the ingredients of the particular thing, I'd be taking, so i can check to see if I'm allergic to any of them, and avoid the possibility of a reaction?' Perhaps know your independent rights and use them. Even the most persistent callers back off, once they realise the person on the other end of the phone is no mug! LOL
STARS FOR JUNE 2021


LIBRA

TAURUS


SCORPIO

GEMINI


SAGITTARIUS

CANCER


CAPRICORN

LEO


AQUARIUS

VIRGO


PISCES





Top

STARS FOR JUNE 2021



ARIES [March 21 - 20 April]

Retrograde activity of the planets increases further this month. By the end of the month forty percent of the planets will be retrograde. So this means overall things are slowing down! That will tell you there are more delays to deal with. One interesting fact, from the science of Astrology, is that babies, born at this time, will tend to be late bloomers. They will come into their own with their full potential later on in life. By the 10th of June we have a Solar Eclipse. This is towards the energy of communication skills and intellectual studies. There can be changes of schools and educational plans. You may find that repairs or replacements are necessary to your motor vehicle, a good suggestion is to drive more defensively during this period.

Top

TAURUS


21 April - 21 May




TAURUS ( 21 APRIL- 21 MAY )

Your financial planet is in retrograde until the 21st of the month. This does not stop your prosperity, but it does slow it down a little. Now there is a Solar Eclipse on the 10th that may force important financial changes. You are to review your thinking that has not been realistic regarding your plans and strategies. This is why it is a good month to make a course correction.

When Mercury goes retrograde letters and mail may be lost or delayed, communication gets misinterpreted and computers and devices such as computers experience glitches. The positive side of this period through to the end of the month is to go back over records to sort out, edit and reorganise any areas that have become misplaced.

Top

GEMINI


22 May - 22 June




GEMINI 22 MAY -22 JUNE

Your health is looking good and you are to take note of a strong Solar Eclipse on the 10th of June that occurs in your sign and impacts on the ruler of your horoscope, namely Mercury. Therefore it is best to take it nice and easy for few days before and after the eclipse. This eclipse is for you to take stock and in the coming months you will change your presentation to the world. Perhaps it will be in the way you dress, your hair or your accessories.

With Mercury Retrograding this may affect cars and communication equipment. If you find that these are acting up it is suggested that repairs or replacement may be necessary. Overall you are more likely to project a new and better image. You have good generosity, maybe giving to charity at this time.

Top

CANCER


23 June - 22 July




CANCER 23 JUNE - 22 JULY

The Solar Eclipse this month is on the 10th June, This eclipse may send a spiritual signal to you as the energies refer to the signs of Gemini and Sagittarius. This means what you read may bring to you a new realisation and revelation. When the new realisation comes to you, the old ways are no longer valid. You might find that you change policies with regard to charitable organisations in your life. Your partner, or close friend, can have changes in their employment.

Top

LEO


23 July- 22 August




LEO (July 23 – 22 August )

Overall you are now in a time-Zone of growing steadily stronger in the weeks ahead and that you are now in a period of personal independence. If you please number one, then the world will be pleased! You should realise that you have within yourself all that you need for happiness. So now is the time to make those changes in your life that need to be made. The Solar Eclipse that happens on the 10th of this month is likely to bring life changing kinds of dramas in the lives of your close friends.

Computers and high tech equipment and software may behave erratically. Make sure your files are backed up and your anti-hacking software is up to date. If a partner feels not valued and is being disregarded then it is certain that huge disappoints are likely to emerge.

Top

VIRGO


23 August - 23 September




VIRGO (23 August – 22 September)

The last month's Lunar eclipse 26th May had a powerful effect, and so will this month's Solar Eclipse for the 10th June. . Astrology says that times and rules of the game are changing! You see around you dramas in the lives of Politicians, elders and parent figures.

This eclipse also impacts on Mercury for communication and Neptune for inspiration. For some Virgo's any flawed relationships can dissolve under Neptune, however good relationships often partner together and well and truly survive these pressures. It is just that both you and your partner are in the process of redefining yourselves. No doubt what will manifest will be a change of appearance and presentation to the world over the coming months.

Top

LIBRA


24 September - 23 October




LIBRA [23 September - 22 October]

The second eclipse of this year will be a Solar Eclipse on the 10th and this one is relatively benign for you, which means just to take it easy! If one of you is involved in a legal issue they can have a dramatic turn of events, one way or the other! Every Solar Eclipse usually tests a friendship and if you are in the commercial field, there will be the usual shake up's in the trade with the professional organisations to which you belong. Some of your high tech gadgetry such as computers, software and the like get tested. More often than not minor repairs, or even a replacement, is necessary.

Top

SCORPIO


24 October - 22 November




SCORPIO [23 October - 22 November]

Retrograde activity increases this month and Mercury will not cease that retrograde position until the 22nd June. Then it takes approximately a week to clear. So by the end of the month forty percent of the planets will be retrograde. Briefly, this means things are slowing down in your life, and possibly in the world as well! The key words are of course – "Be Patient". On the tenth of the month we have an eclipse at nearly twenty degrees Gemini. Under the sign of Gemini we often see the government changing regulations and that may affect your industry. Therefore be wise and hold some reserves if you can.

Top

SAGITTARIUS


23 November - 21 December




SAGITTARIUS (23 November – 21 December)

This will be a strong eclipse for you this month. It is a Solar Eclipse on the 10thJune. A more relaxed schedule is necessary until the 21st. So be sure to take it especially easy over the eclipse period. The planet Mercury which commenced its seasonal retrograde, late last month, is now in full swing until after the 22nd. It will still take another seven to ten days for you to feel as though you are getting back into the full swing of things. Therefore during June there is time for you to muse upon changes of direction and strategy. An eclipse often brings up shake-ups to your business or industry.

Top

CAPRICORN


22 December - 20 January




CAPRICORN [23 December - 19 January].

This Solar Eclipse, mid month, is a reminder for you to review your life and any near death experiences, either personal or for someone you know. Sometimes surgery is recommended, or there is an important health diagnosis.

If you are fortunate enough to have any travel plans they are best indicated for the end of the month only. Cars and computers can get tested so often repairs or replacements are necessary. Old planning and strategies may have been unrealistic and a review is necessary.

Top

AQUARIUS


21 January - 19 February




AQUARIUS [20 January - 19 February]

A Solar Eclipse means the Sun and moon are together. This eclipse is at nearly twenty degrees in the sign of Gemini. Aquarians are an air sign, as well as the Gemini's. So this can bring life changing kinds of experiences. Every Solar Eclipse tests love relationships, and this time, because it is in the sign of Gemini, the test will be on making clear your communication with your partner so be more patient. As the planet Mercury is in retrograde motion, until the 22nd of June, it is recommended not to purchase technical equipment until after the 29th of June.

Top

PISCES


20 February - 20 March




PISCES [20 February - 20 March]

June has a vibrant, interesting month for you, which affects you strongly! This is a Solar Eclipse that occurs in Gemini impacting two other planets, namely Mercury and Neptune. With Mercury being in its retrograde period repairs might be needed around the home. It is also not the best period to buy new technical equipment, however it is very wise to review any repairs or renovations needed for your home and workplace. Running around too fast may cause a sprain or a strained ligament. Keep having Massages for rest and relaxation.

Top